Serving in Florida and the Battle for a Sustainable Prosperity for Everyone
      Brock spent two years in Florida, including nine months coordinating the efforts of 45 sets of Missionaries as Mission Recorder with the entire Carribean as his responsibility.  His time there enlightened him to the impact of poverty in ways he had not imagined.  
Returning to California for one month with his family, he moved to Provo Utah to begin courses at BYU, majoring in Organizational Communications and Public Relations with a minor in Television and Film Production.  
     In Winter, 1972, he saw a short article in Reason Magazine on a loan tool that excited his interest.  That night he saw how this could be used to provide flexible loans to everyone, allowing greater freedom for their lives and development as people.  He also saw how this could ensure everyone could have, and keep, health care despite erratic incomes, including handicapped people who might be able to earn a living with personal investments repaid using Percentage-As-You-Earn (PAYE) Finance and Finansurance. 
     Brock spent the next years researching the history of this concept, digging through colonial records on the East Coast, opening books and ledgers covered with the dust of four centuries.  He contacted economists to show them his research and conclusions. Every one of them agreed with him.  This was the tool which had allowed America to become a fountain of opportunity and prosperity.  He saw a world where all people would have access to real freedom to find the best within them.  

      The first economist Brock talked to about what he had begun calling, PAYE, which Milton Friedman had called PAYE, or Pay-As-You-Earn.  Brock called Friedman from BYU.
​
       Getting Dr. Friendman on the phone, Brock thanked him for making him aware of the concept.  Dr. Friedman encouraged Brock to continue his research.  When Brock again contacted Dr. Friedman in 1979, he told the eminent economist he was now writing on the issue of PAYE for healthcare.  Dr. Friedman encouraged him to write and also to continue his research, which was now vastly advanced. 
       Brock dove back into the subject and sent a 100-page prospectus on his findings to Mr. William E Simon, Sr., then the chief actuary for Booz, Allen, & Hamilton Management Consultants.  Simon was then employed for the company as an actuary and was being paid $1,000,000 a year for his expertise as former Energy Czar and US Secretary of the Treasury.  
            Simon referred Brock to Mr. James Reynolds, who was also working at Booz, Allen, & Hamilton.  Reynolds read Brock's work cover to cover and they began working on how those providing services would be paid when PAYE was used as the financing tool.  James Reynolds was highly qualified to assess the usefulness of this kind of tool, and also to pass judgement of Brock's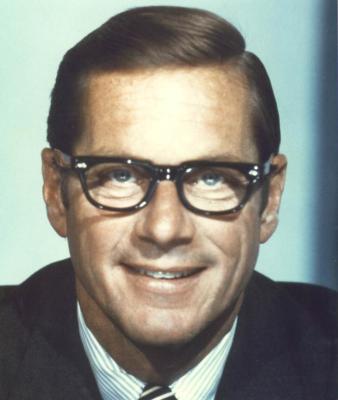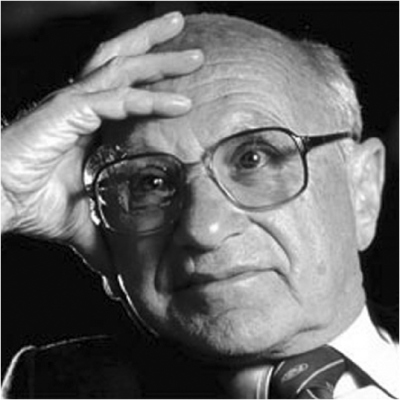 the invention of the combination of insurance and financing, which Brock called, 'Finansurance.'  Reynold's background included being a Faculty member American College of Healthcare Executives, Board of Directors, Health Center Management Institute, Richmond, Virginia, 1977. Member Health Advisory Board, Hunter College, since 1980.  See more.
        Brock suspected the relevant examples for PAYE would be the allotting of shares used by the American Privateers, who used such a system while operating during the American Revolution and the War of 1812, and plunged into research, which included unearthing shipping ledgers from the Revolution and War of 1812.  The work took nearly three years.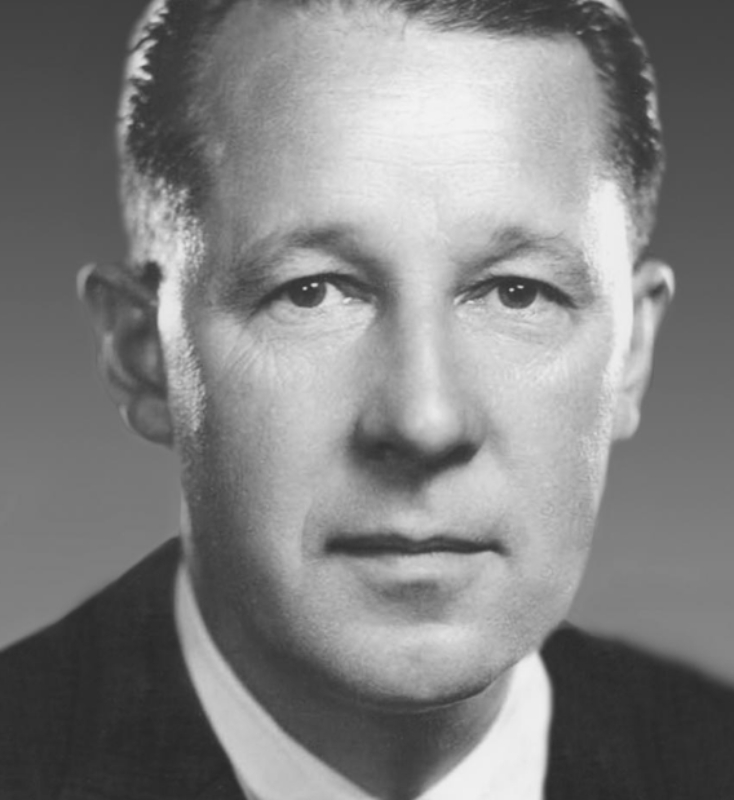 While still in New York in early January 1980, and launching more research, Brock contacted Leonard Read of the Foundation for Economic Education (FEE).  At the time, FEE was located on Irvington-on-Hudson.  This is where Brock sat down with Leonard and showed him his research, and what it could provide to the Free-Market.  Impressed by what Brock had put together and shown would work, Read provided to him the entire list of FEE members who were in the field of medicine and encouraged him to continue.  The list was from the Libertarian Health Association of 155 members lead by Drs Ron Paul and Dallas Cooley. He related to Brock the assistance he had rendered to Ayn Rand in 1936 get her first book, Anthem, published, and told Brock he considered Brock's work on PAYE to be as significant as Rand's work on philosophy. 
               In 1986, in New York, Brock visited Laissez-Faire Books and met Roy Childs.  After explaining his work on PAYE to the eminent writer, Childs put him in touch with Mel Miller, then Dean of the Oil Trading Ring, New York Mercantile Exchange (NYMEX).  During Brock's subsequent visit with Miller observed to Brock the fact that on all the boards the longest commodity futures contract was 120- days for soybeans.  
         Miller then stated to d'Avignon, "Long-term multi-year PAYE contracts in Human Investments (HI) should be traded on their own exchange and create new types of credit rating bureaus."  Interested? Raise your hands.  The meeting with Childs also took Brock to the Wall Street Journal and John Fund, who Childs and Andrea Rich assured him, would want to immediately write an article on this exciting discovery for empowering the free-market for long-term loans and services.  

                To his surprise and disappointment, Brock learned that Fund was not the least interested.  A story mentioning PAYE eventually appeared but provided little substantial information on the use of alternative loan tools.  Explicitly, it made no mention of Brock's research which had so excited advocates for the free-market.  It only rehashed previous articles the WSJ had printed from the 1960s. 
              Reynolds' question of how the suppliers of services could be paid using PAYE revenue, was answered when Brock realized the shares allotted to the crews of Privateers in the American Revolution and the War of 1812, were allotted by task and function as a percentage or a percentage of a percentage.                   Enthused, Brock immediately set out for Salem, Massachusetts. There, he visited the Peabody Museum & Essex Institute Library where he located more books.  These were somewhat dog-eared from use, unlike those he had found at the BYU LEE library in Utah.  Here, Brock found a list of Maritime Libraries which provided the needed confirmation of tasks and percentage of revenue a large organization depended on, which utilized PAYE to allow shares for work done. Brock also confirmed the source of funding, which had been supplied by women in New England who were investing both for their own profit and to help with the war efforts against subsidized tea monopolies.  Mystic Seaport Museum and Blount Library were critical resources for this query as was New York Maritime Museum, the Virginia Maritime Museum, and Yorktown Victory Center.  Other minor sources were also utilized and can be listed.  The questions posed by William Simon and James Reynolds had now been answered.  But Brock could not find either man at Booz. Allen & Hamilton,  so Brock continued his research.  

             In 1980, James Reynolds started his own company
J X Reynolds,
and left Booz, Allen & Hamilton.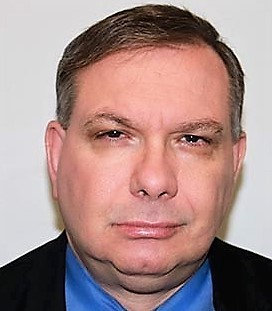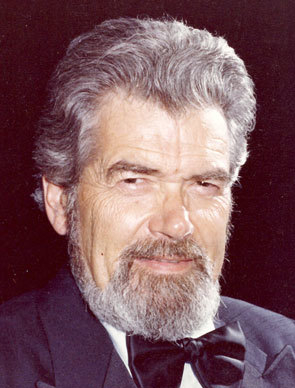 Brock embarked on researching Mountain Men at Rendezvous and Old Country Doctors use of Medical Finansurance. 

            In the meantime, Brock had become involved in assisting Larry Samuels start Athena Graphics in Costa Mesa, California.  This would occupy his time until he returned to BYU in 1982 to finish his degree.  Brock then met Laurence J. Peter, famous for the Peter Principle, who lectured at BYU.  One famous quote from Peter is,"Anything that works, will be used in progressively more challenging applications until it fails."

              Upon being told about PAYE,  Laurence Peter commented,  "Do you understand how many rotten apple carts you are going to upset? You are going to be flying through so much flack to get this done, it will be like being a B-17 over Nazi Germany. My best advice is to keep flying high. -- Send me your prospectus, and I'll see what I can do in management schools to prepare the way. We would have a kinder world."   Peter promised he would try to prepare students attending business schools for PAYE.  

                 During this period Brock inserted the idea of PAYE as useful for Free Country Projects, Immigration Finance and Medical Finansurance for people living on the open ocean.  This took place in conjunction with a conference called The Break-Throughs Conference held at BYU in 1984.  The Conference was hosted by 13 colleges and Brock was in charge of PR and Speakers, which included Bob Poole, Jr., on a panel with General Motors HoverCraft's Chief.  Topics included %AYE financing.  Dana Rohrabacher, the speechwriter for Ronald Reagan, spoke on the Strategic Defense Initiative that Brock's Aunt Frances Heisler, in charge of organizing McDonnell-Douglas, had been instrumental in introducing.  Other topics included technologies for Free Country Projects.  

           Brock invited Dr. Robert Jarvik to the BYU Breakthroughs Conference from the state University of Utah, because he had rejected all government grants, and had funded his artificial heart research with stockholders providing $750,000 as toolproviders. His patients were all volunteers. 
      Brock and the doctor talked about PAYE medical finansurance and how it could support research as a percentage-of-income by persons interested in moving pure & applied science along before they need its results.   
Brock brought up 1974- probes into the optical vortex to assist the blind to see not only light & dark, but colors. He had also twice advised Evans & Sutherland, the first computer graphics company, and Lee Knell & Associates architects using computer graphics for modeling, Chinese language characters, and CAD and Manufacturing. Those CADAM Engineers could assist him. Dr Jarvik was also interested in mechanical hearing. Dr. Jarvik encouraged Brock to continue his work to make PAYE the standard for long-term funding: "Brock, you continue your percentage-of-income-contingent medical hope planning, and let me know when you're ready."

             1987 found d'Avignon at the Western Poverty Solutions Conference, where he got to know Barry Goldwater's former speechwriter and Libertarian icon, Kerl Hess.  Hess had spoken on Human Investments and so appreciated the explanation offered on PAYE Finance of projects, such as Hess had done a one-off, that PAYE would keep them going.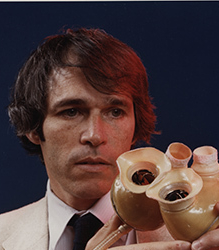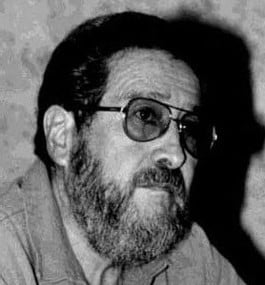 Hess said, "I really like what you said.  It's one of the most effective concepts put forward to date.
         I live in a hole in the ground in West Virginia these days and make my living as a welder. I don't do much writing anymore but if I did, this what do you call it?  Percentage-As-You-Earn, that is what I would write about to end the war on poverty because we would win it."  
     Karl was walking along with Brock and his Dad, Bob d'Avignon, who told Karl about the pioneering van transportation Brock had carried out with him when he was 17 to end the fate of "Shut-Ins." Hess said, "I can see the apple did not fall far from the tree."

           Brock was inspired to do more when Hess shared with him his project to help the residents of Georgetown in D.C., then low-income and minority, to start growing catfish in their basements to both produce fish to sell, and also augment the protein in their own diets.  Hess had provided the sheets of plastic, the rest they did themselves, eventually buying their apartment buildings and gentrifying Georgetown.  

           Brock was recharged with enthusiasm by the dedication Hess showed to helping others using the free-market to do good for others with investments in people.  We call these %PAYE Personal Investments (PI).
         In March of 1987, immediately after Jack Kemp had declared for President on March 6th, Brock contacted him to discuss the possibility of a Republican Internationale of political parties for personal liberty and free emterprise around the world.
          The purpose was to give Kemp foreign policy chops in his proposed contest for the GOP nomination against George H. W. Bush, who everyone knew would be running.  Brock was a co-founder in the early 1980s of the International Society for Individual Liberty (ISIL) as a merger between the American Society for Individual Liberty and the European Internationale (Now known as Liberty-Intl.org.)  Kemp began running trial balloons on the idea.  But the next year he was approached by Doug Casey, CIA Head for Ronald Reagan; and former CIA Agent Ron Brown on behalf of George H. W.  Bush, to stand down from a strategy of being in the face of the Hard-line Soviets world-wide because they had two other strategies in place to end the Cold War.  
       One of these was SDI, the second was devoting Merchant Banking Commssions for more Perestroika and more Glasnost as an approach to the 'Butter' Advocates like Gorbechov vs. the 'Guns Military' that could take over.  They asked him to be a patriot; and Kemp complied, standing-down.  When Bush appointed Kemp 
Secretary of the US Dept. of Housing and Urban Development, Kemp tried to use PAYE for financing his sell-off of low-income government housing to people with erratic incomes.   T
his turned out to be a tough sell to those in power wanting to keep people wards of the State.
             Later, as Chair of Habitat for Humanity in his "More than Houses" Campaign, Kemp raised $596-Million in donated capital, to allow Americans to purchase homes with income-contingent finance, using Brock d'Avignon's research.  
               And now two projects which Brock had taken up, %PAYE and PhoneVoter TV come together on Freedom Interactive TV Networks Association today